It's October 1st which means it's time for our Happy Fall Y'all Linky Party! In case you missed the announcement a few days ago, a few of my blog friends and I are having a linky party today to share cute, fun, fall ideas! You can link up with recipes, DIY crafts, decorations or whatever your heart desires! The sweet girls hosting with me are: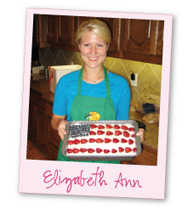 and Allison from Cupcake Diaries
We are excited to see what you link up with!
I got busy decorating my front porch this weekend and it is all ready. Now if I can find time to get the inside of my house done :) Here's a look at my front porch.
A funny little story about the corn stalks:
I bought the corn stalks.
I know...you don't find that very amusing do you? Would it be more amusing if I told you my husband is a farmer and grows corn? What person would go and buy corn stalks at a pumpkin patch when her husband grows corn? Well, pretty much everyone around here does and while we think it's a smart idea during harvest, we don't actually go to the farm and get any. Plus, I'm pretty sure I don't want to store them in fear that I may get lots of little critter visitors!

I'm sure I'm not the only one who hates those ugly black plastic containers that mums come in. My solution? Wrap in burlap!

I've used the same fall wreath for several years, but this year I was ready for something new. I had this one made at a local florist and love how it turned out!

Alright, it is your turn!